Sunny Glassware heart Department staff, welcome Women's Day
Demi Sunny Glassware 2023-03-07 14:45:28
Spring back in March, warm wind, the annual 38 festival approaching, in order to thank Sunny Glassware female employees for their hard work, express their love for them, the company decided to holiday day all female employees in the afternoon off. Let all female employees have a happy, warm and beautiful holiday.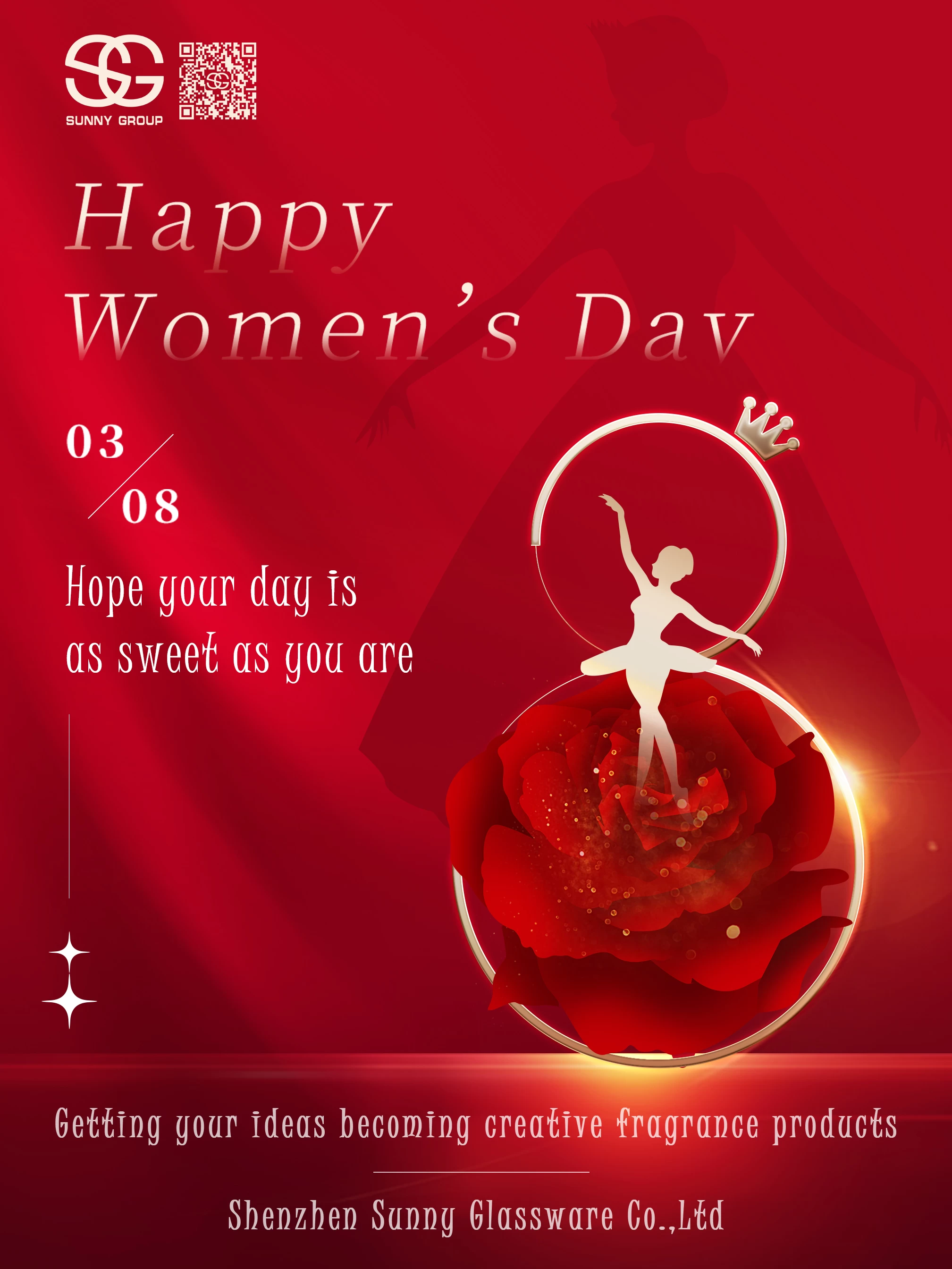 Time does not live up to the striver
Time favors the dreamer
All goddesses deserve to be treated gently
May there be a light in your eyes
Smile is full of magnanimity
May you be a goddess breaking through thorns
She is also a beloved little princess
Shenzhen Sunny Glassware Products Co., LTD wishes sisters:
Forever young, happy life!
"38 women's Day" origin
Women's Day is commonly referred to as International Working Women's Day (IWD), The full name is "United Nations women's rights and international peace day" or "United Nations Women's Rights and International Peace Day" (United Nations women's rights and international peace day), also known as "International Women's Day", "March Eighth" and "March Eighth Women's Day" in China. It is on March 8 every year to celebrate the important contributions and great achievements of women in the economic, political and social fields.
China began to commemorate March 8th Women's Day in 1922. In late February 1924, at a meeting of cadres of the Central Women's Department of the Kuomintang, He Xiangning proposed to hold a conference in Guangzhou to celebrate March 8th International Women's Day. The Central Women's Department was responsible for initiating the assembly and demonstration. In the morning of March 8, 1924, China's first public commemoration of the "March 8" International Women's Day activities were held in Guangzhou, Guangzhou women from all walks of life more than 2000 to participate. He Xiangning presided over the conference and delivered a speech.
On International Women's Day on March 8th, 1925, women representatives from all over the world gathered in Beiping to demonstrate against the absurd suffrage regulation of the Tuan Qirui government, which regarded women as non-citizens. 1926 "March 8" International Women's Day, "especially in Shanghai, Guangzhou, Hankou, Tianjin working women masses", "with vigour and vitality to carry out a large-scale commemorative movement". On March 8, 1927, Wuhan was even more lively than ever -- 100,000 (some say 200,000) women's March to celebrate International Women's Day. Soong Ching Ling, He Xiangning and Liu Yazi, who were in charge of women's work in both the Kuomintang and the Communist Party, were present.
In December 1949, New China's Central People's Government Administration Council stipulated that the annual March 8 for the Women's Day.